Brokerzy Forex
Beaxy: Introduction & History
Beaxy is an online cryptocurrency exchange that provides its clients with a comfortable and convenient trading environment with its cutting-edge technology, convenient tools, and top-notch security. Among the features of Beaxy's trading platform is also its lightning-quick execution of its buy and sell options, competitive offerings, and satisfactory customer service.
Beaxy is owned and operated by Beaxy Digital Ltd, a digital finance company located in St. Kitts & Nevis, Caribbean Islands. In 2018, Beaxy did not start off as a trading platform, but had its humble beginnings as an Initial Coin Offering. Later, by September of the same year, Beaxy managed to garner around $3 million in funding, establishing Beaxy as a successful online exchange.
Beaxy Digital Ltd attempts to be transparent in its background, with its dedicated team comprising of CEO Artak Hamazaspyan, CTO Mittal Patel, COO John Galvagno, and Director of Engineering Federico Almaraz.
In this review, we will delve into the key features and services of the online exchange, how it functions, and give a brief conclusion to the impression we were left with after trying out the service.

Beaxy: Services and Features
Do keep in mind that some of the services and features provided in this review may not be fully accessible or available in some countries such as the United States of America due to legal restrictions. In addition, most of the information seen on this review, such as payment and deposit options are usually subject to change. Therefore, it is imperative to check out its official website https://beaxy.com/ for more updated details.
As Beaxy mostly introduces itself on cryptocurrencies, it offers a list of over 30+ popular trading instruments including Bitcoin (BTC), Ethereum (ETH), Litecoin (LTC), Monero (XMR), Zcash (ZEC), Ripple (XRP), and DASH to trade with. You can keep yourself updated on Beaxy's current listing on cryptocurrencies. You can always buy or sell bitcoin or any cryptocurrency.
As the Beaxy Exchange has kept its focus on promoting and continually developing its BXY tokens, they offer an interesting incentive to keep clients interested in it. This promotion comes in the form of its "Staking program" where clients can invest in PLS tokens. These tokens are available only on the Beaxy platform and require an equal amount of BXY tokens to "stake" a claim on it. From here, depending on how long the client keeps the tokens in their account, they can be able to avail to collect a percentage of trading fees amounting up to 25%. Holding PLS tokens for a minimum of one month is equivalent allows the client to earn 15% of the collected trading fee, while a maximum of holding over 6 months allow the clients to earn over 25% of the collected trading fee.
• Functionality
Beaxy's trading platform strives to be as convenient and easy-to-understand as possible, utilizing an organic, and intuitive User Interface (UI). To add to its conventionality, the platform's interface is completely customizable, adding to its flexibility on the spot. In addition, includes scrolling ticker settings for speed, visibility, and favorite trading pairs. As a finishing touch, Night and Day modes have been included for around-the-clock trading. Beaxy's trading platform also has TradingView charts with a full range of technical indicators, and a variety of charting color options for ease of use.
• Technology
Speed and execution is usually one of the most sought detail for any client and the trading platform spared no expenses to make its buy-and-sell executions as quick and simple. Beaxy's trading platform makes use of high throughput and low latency database performance capabilities, allowing the platform to handle up to 225,000 transactions per second (TPS) with less than 1ms of latency. It was developed with long-term scaling in mind, featuring revolutionary functions to moderate demand spikes, coupled with automated scaling and resource balancing features. In addition, Beaxy features an automated trading analysis system, data research, surveillance, and back-testing services, which were developed in collaboration with Wall Street-backed OneMarketData, LLC.
• Security
The Beaxy team puts high priority in its security protocols, with a login function which includes a Two-Factor Authentication (2FA) system for verification and is compatible with both Google and Authy as Authenticators. The exchange also allows for deposit and withdrawal addresses and IP whitelisting, while also maintaining user data confidentiality. Furthermore, Beaxy's security standards on the platform are in line with PCI-DSS and ENISA security standards.
• Customer Support
Beaxy also features an online 24/7 customer support with live chat functionality, handled by a dedicated multi-language team and a ticketing system where users can submit support requests. Other support resources feature an FAQ section and Knowledge Base, and an active social media presence. Currently, Beaxy can be contacted via their Telegram group, Discord server, and Twitter account.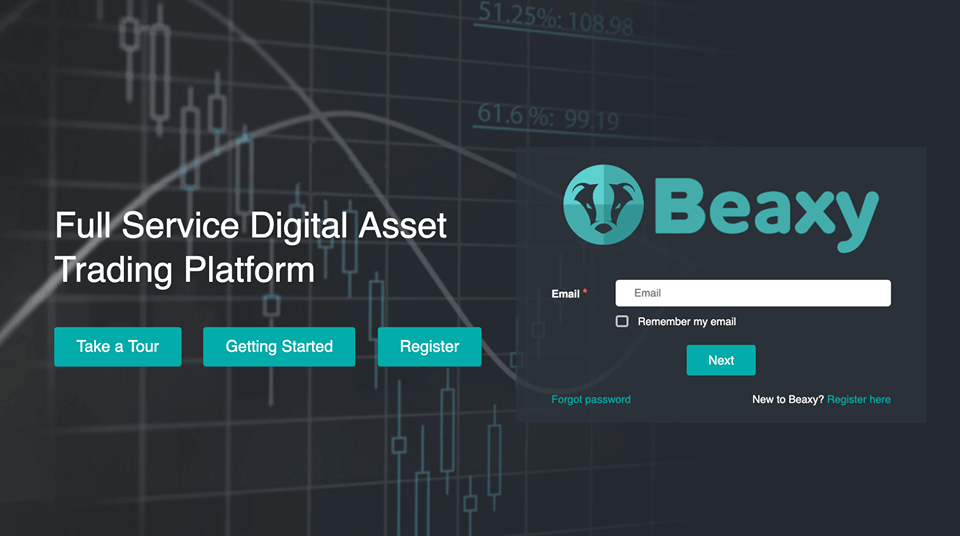 Conclusion
Overall, the Beaxy Exchange seems legit and show promise to be one of the leading companies in the crypto-trading scene. With a plethora of attractive features, referral programs, bonuses, and signs of more on the way, trading with Beaxy is sure to be an exciting and unique experience.
One of the most unique features of the Beaxy Exchange is its current BXY/PLS bonus program. With the right strategy and timing, customers can be able to save up to 50% of their trading fees.
It must be noted that Beaxy is rather new to the scene, having only begun in 2018, which means that the online exchange still can be improved upon further to provide the best from its capabilities. One thing that many seasoned traders would notice is its lack of cryptocurrencies in its listings. This can be a problem for some as it could deter most from the advantage of building an organic and diverse trading portfolio.
However, all in all, when comparing its incentives and trading platform, the pros outweigh the cons in an aspect and we find that trading with Beaxy can be one of the better online exchanges with a long and successful road ahead of it.